Weekly ideas on meaningful living
Happy Sunday!
I'm writing to you from a fabulous place in northern Germany where I write every day. Look at this: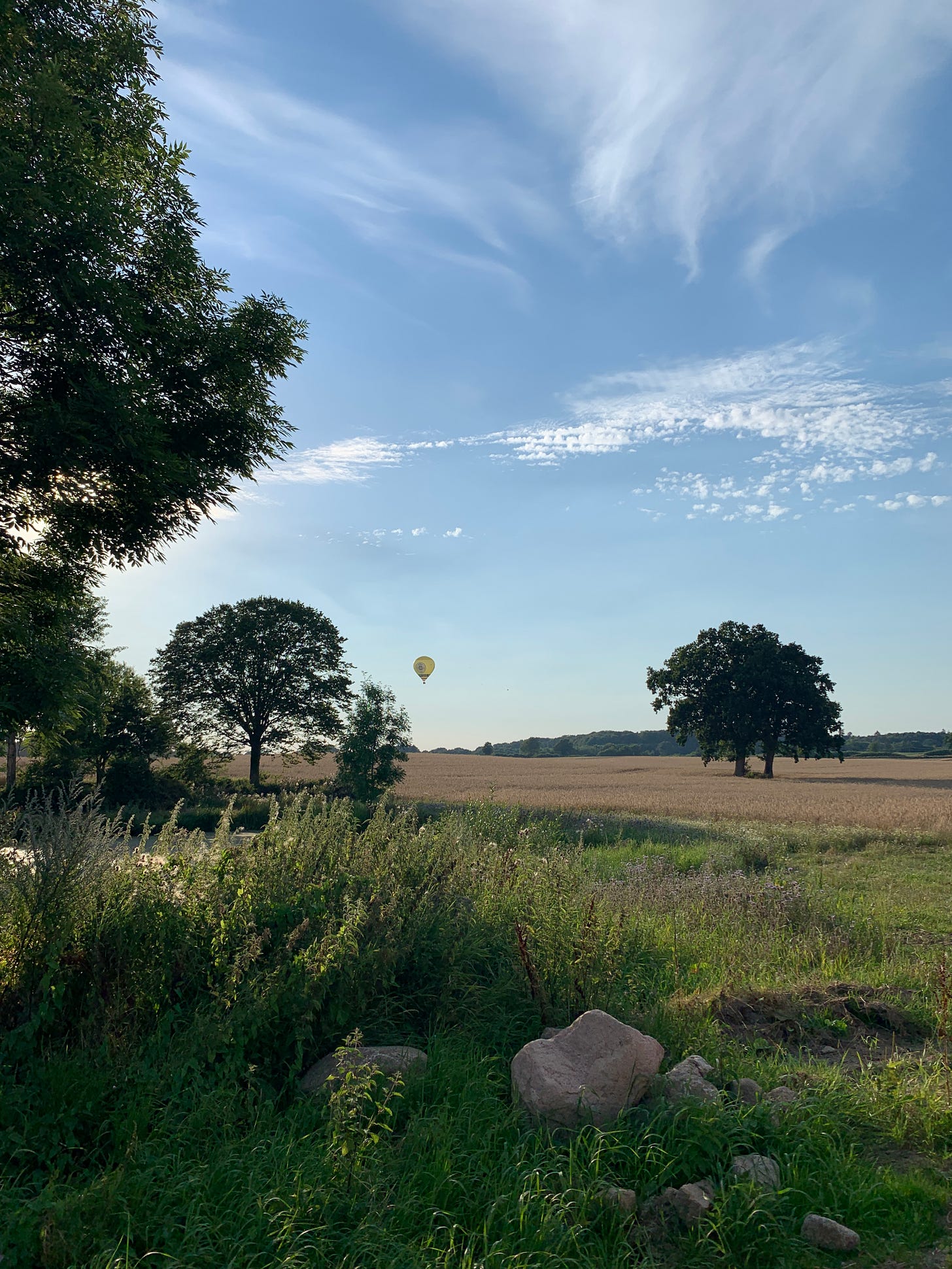 I made sure that the trip up here and the responsibilities associated with it didn't interfere with my daily writing habit. As a result, I published a new blog post, a book summary and did a lot of writing behind the scenes. I've also worked on a new Instagram post and story designs and continue to invest in those. Let me know what you think about any of these and let's get into this week's favorites!
---
1. How to Take Better Notes
I've recently discovered Tiago Forte. He's something like a legend on note-taking and personal knowledge management. Since I'm spending a lot of time getting into RoamResearch at the moment and take a bunch of notes on all of the books I read (link to my blog summary page), I dug into his "Progressive Summarization: A Practical Technique for Designing Discoverable Notes" and found the free articles very useful. I strongly consider subscribing as well to read the rest and explore other topics. I'll let you know if I do. If you take notes of any kind this article will be very valuable to you.
---
2. James Clear on Distractions
"A difficult lesson to learn: Your most persistent distractions will seem justified to you."
Source: 3-2-1 Newsletter, August 6
---
3. A Subreddit for Star Wars Nerds
I'm a huge Star Wars nerd and recently got into it again. I've watched all major episodes with my girlfriend and we'll get into Rebels and The Clone Wars soon as well. As such, I was pleasantly surprised to find this subreddit. It allows the exploration of the Star Wars universe from an entirely different perspective. If you like Star Wars at all, check it out!
---
4. Austin Kleon on How You are Influenced
"You don't get to pick your family, but you can pick your teachers and you can pick your friends and you can pick the music you listen to and you can pick the books you read and you can pick the movies you see.
You are, in fact, a mashup of what you choose to let int your life. You are the sum of your influences."
Source: Austin Kleon, Steal Like an Artist, p. 11
---
5. The Song I Can't Stop Listening to
While writing this Newsletter and a lot of other content, I've listened to Zack Hamseys "Finding Home" on repeat. I love Hamseys's music and this song instantly became one of my favorites. Listen to it.
---
6. Steven Pressfield on The Mother of All Fears
"We fear discovering that we are more than we think we are. More than our parents/children/teachers think we are. We fear that we actually possess the talent that our still, small voice tells us. That we actually have the guts, the perseverance, the capacity. We fear that we truly can steer our ship, plant our flag, reach our Promised Land. We fear this because, if it's true, then we become estranged from all we know."
Source: Steven Pressfield, The War of Art, p. 143
---
7. On Health
Being in good health is true wealth.
---
That's it for this week! I hope you enjoyed this week's newsletter!
How I feel when it's as hot as this week. Stay hydrated and take some salt. :)
Until next week!
Waldi
---
If you are reading this for the first time, you can subscribe here.
If you enjoy my work and want to support it, you can do so by buying me a coffee.
If you enjoy this newsletter, share it with a friend and visit my Blog, Instagram and Twitter for more valuable content.